Hario V60 Matte Black Metal Coffee Dripper - Size 02
The best tasting coffee, brewed slowly...
Regular price
Sale price
£64.00 GBP
Unit price
per
Sale
Sold Out
Description
Our favourite coffee dripper. This stylish, metal matte black cone combines the classic with the modern for an elegant way to make your coffee.
The Hario V60 filter cone will provide you with the absolute best extraction from your coffee grounds. The biggest advantage of the metal filter cone is it offers heat equilibrium meaning that heat is transferred evenly so the water is at a more stable temperature and with it's familiar ridged cone, this dripper allows the heat to be transferred over your coffee evenly enhancing your cup to the best effect.
Lightweight, durable, easy to use and easy to clean up, it can brew up to 1-4 cups per brew session. It's a stylish addition to your kitchen countertop. 
Need more advice? Feel free to get in touch with us and we'll do our best to help you out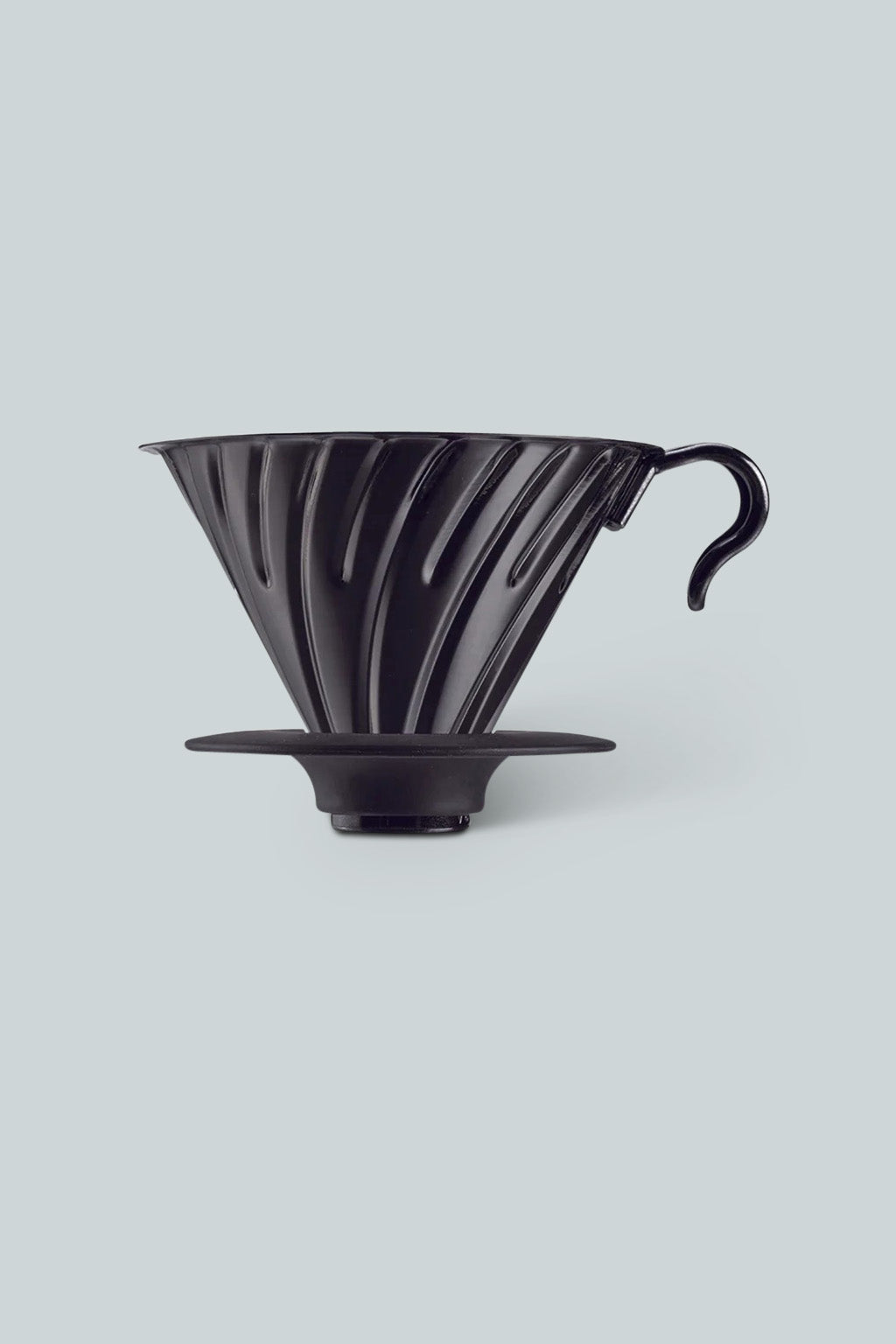 Why shop with Baytown?
10% off if you Sign up

Simply sign up for our newsletters and we'll email you back a voucher for 10% off.

Free Gifts

Free bag of Coxswain Coffee (worth £8.50) when you spend over £60.

Free Delivery

Spend £30 or more & we'll deliver to your doorstep for FREE!